Within the framework of the Business Support Project for Household Farmers (CSSP) in Bac Kan province, with the goal of Integrating climate change into participatory socio-economic development planning with a market orientation to support Supporting and promoting practical business activities for farmers in Bac Kan province, in March 2021, the Department of Agriculture and Rural Development of Bac Kan province coordinated with the Provincial Project Coordination Board and the Private Investment Consultants Units represented by Experts in the field of Climate Change (CC) Dinh Thi Hai Van and Nguyen Thi Hong Hai organized a training session to improve the capacity and methods of investigation for participants in the impact survey of CC in agriculture.
To ensure that the trainers can implement the work, the trainers have included practical parts in the training sessions, in addition to detailed theoretical content.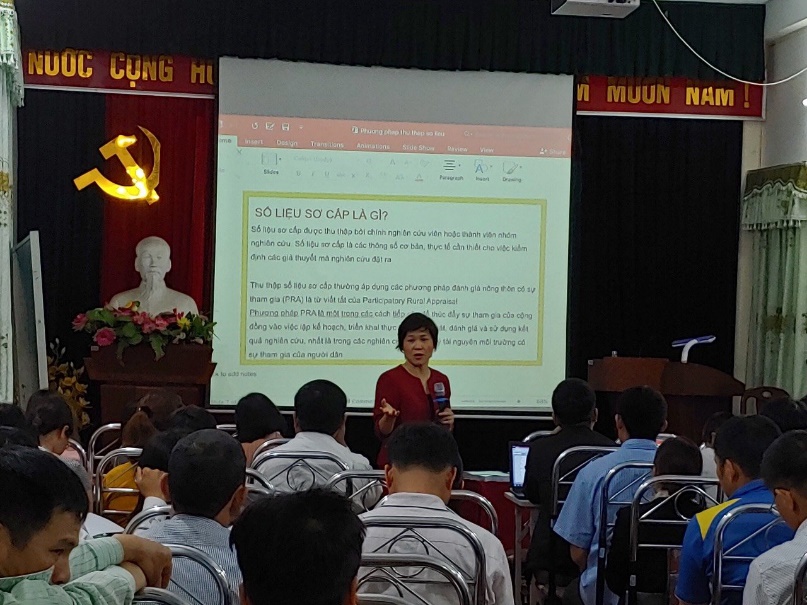 Expert Dinh Thi Hai Van trains to improve capacity on climate change for experts and project area officials
The Business Support Project for Farming Households (CSSP) in Bac Kan province includes 03 main objectives: (i) Evaluation of the implementation of the climate change response and adaptation plan in Bac Kan (Following the documents) 990/BTNMT-KTTVBDKH dated March 24, 2014 of the Ministry of Natural Resources and Environment and 1485/QD-KHDT dated October 17, 2013 of the Ministry of Planning and Investment); (ii) Integrating climate change adaptation into participatory socio-economic development planning and investment activities in accordance with market orientation; (iii) Raise awareness and understanding of climate change adaptation plans for local authorities at all levels.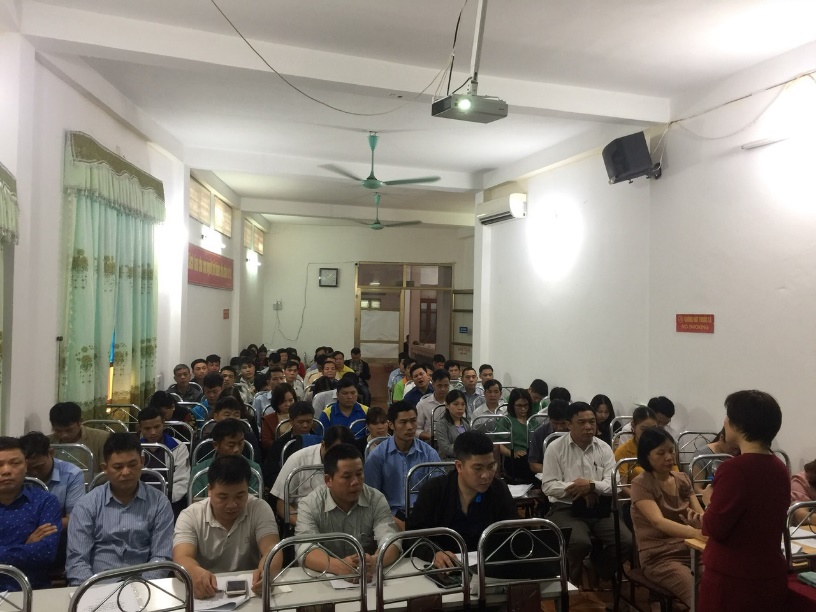 Staff of the project area are practiced and guided in detail at the training class